Award-Winning Party Events
Voted Best Birthday Party in the Baton Rouge
Jump-N-Jive is home of the STRESS FREE birthday party. Mom and Dad, you just invite the guest and we'll take care of the rest. Our party professionals are ready to give our guest of honor the party they'll never forget.
🎉 Public and Group Events Available
Events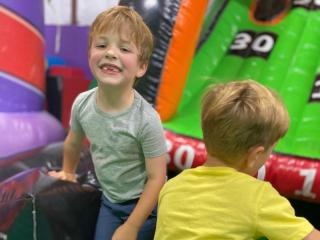 Public Events
🎉 Open Play
Pre School - 3rd graders
🎉 Parents Night Out
1st - 6th graders
🎉 Extreme Game Nights
3rd - 5th graders
🎉 Middle School Dances
6th - 8th graders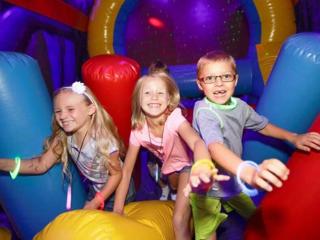 Group Public Events
Field Trips for PreSchools
Church Group Group Play
Corporate | Sorority Functions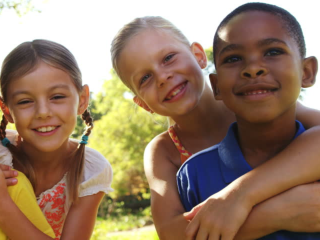 Summer Open Play Hours
Reviews
What People Are Saying
So much fun! The staff was great at communicating what to expect. The jump rooms are super clean, and the party coaches handled everything so we could have fun and enjoy the party! My 3-year-old loved it!
We held my daughter's 5th birthday in October 2021 and it was fantastic. The facility was clean, the staff was extremely friendly, and our party hosts actually didn't mind hanging the ridiculous lanterns I brought with for the decorations. They did it with a smile!! I highly recommend this location for a little kid's party. Every kid had a great time!
I LOVE THIS PLACE!! MY SON HAD HIS 1ST BIRTHDAY PARTY HERE AND THIS YEAR HIS 4TH BDAY!! I LOVE THIS PLACE BECAUSE DUE TO COVID THIS PLACE IS PRIVATE ONLY FOR YOUR PARTY!! XANDER HAD A BLAST LIKE I KNEW HE WOULD11 I WOULD RECOMMEND THIS PLACE TO ANYONE
Clean bathrooms, super nice workers, and a ton of fun for kids. Recommended age is 10 and under. We did a lock in, and the kids were constantly playing between the two jump rooms
My babies enjoyed themselves. Very nice and clean place for kids to go and have super fun
My granddaughter had a blast celebrating her birthday there!
Kids love Jump and Jive! Always have a blast everytime we go!! There are 2 large rooms filled with inflatables & its a lot of fun for the kids! Last time we went was for my daughter's friend's party & they had so much fun.
Really fun place. Kids loved it. Very clean and well taken care of. Will be back.
Went for a 2yesr old birthday party. We had a great time! Clean facility. Excellent staff. Kids seem to really enjoy it. And I know the mom definitely enjoyed having the staff do all the work so she could enjoy the party with her son!
Excellent playground. I celebrate my twins birthday party in this place and it was SPECTACULAR, the service is EXCELENT, the treatment is the best. And the coaches who took care of everything were super GOOD and NICE. Excellent organization, but above all the deal with people and children is the best. I liked!! What is the best playground with the best service!!!!!! JUMP-N-JIVE!!!!
Love this place! Perfect for birthday parties.